Hesperidin Complex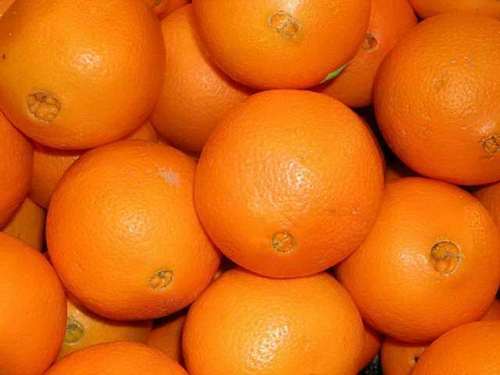 Hesperidin Complex
Product Code : NAN 05
Brand Name : NANS PRODUCTS
We are recognized as the prominent supplier, engaged in offering our clients the finest quality Hesperidin Complex. The offered product is extracted from organic citrus fruits by utilizing excellent tools and techniques at our well equipped productions unit. This product is a powerful antioxidant firmly demanded in medical and cosmetic field for preventing malignant disease and many other problems. We are offering this Hesperidin Complex to our prestigious clients at reasonable price range.
Features:
Rich in nutrients

Longer shelf life

Excellent medicinal properties
Specifications:


Hesperidin is a bioflavonoid, and recent studies show that bioflavonoids may be a big factor in preventing malignant disease (including in the breast and prostate) and many other diseases. As a powerful antioxidant, Hesperidin has demonstrated remarkable protection against carcinogens and acts as a scavenger that searches for and engulfs the free radicals that cause the cell damage brought about by unstable oxygen molecules.
Hesperidin provides essential support molecules for vitamin C absorption and is most beneficial when taken at the same time. In human nutrition, it contributes to the integrity of the blood vessels and assists vitamin C in protecting capillaries (blood vessels), regulating their permeability and structure, which builds an important protective barrier against infections. This is of great help for capillary fragility (ruptering or easy bruising or weak capillaries) and venous insufficiency (varicose veins and spider veins), as well as nose bleeds, hemorrhoids and bleeding gums.
Working with vitamin C, Hesperidin helps to form and maintain the health of the body's collagen (the intercellular cement) and connective tissue, which helps to heal wounds and support a healthy immune system.
As a flavonoid, Hesperidin's healthful properties are believed to have great potential in the prevention of cardiovascular disease. Some reports claim that Hesperidin may lower cholesterol levels in the blood, thereby promotion good circulation and possible reducing hypertension.
Hesperidin (like all bioflavonoids) is said to act as an anti-inflammatory, antihistamine and antiviral. The anti-inflammatory action of Hesperidin is probably due to the fact that it appears to interfere with histamine release. There is evidence that Hesperidi works to inhibit histamine release from mast cells, which would account for its reputed antiallergenic activity.
Products range:

Hesperidin Complex are available as following concentrations
Hesperidin Complex 15%
Hesperidin Complex 25%
Hesperidin Complex 35%
Hesperidin Complex 45%
Hesperidin Complex 60%
Hesperidin Complex 80%
NANS PRODUCTS
1303, Shreepati Arcade, Nana Chowk, Near Grant Road Station, Mumbai - 400036, Maharashtra, India
Key Personnel
Mr. Ashok C. Lodha (Proprietor)